Ethiopia Acacia Natural | 50 lb | A-3483N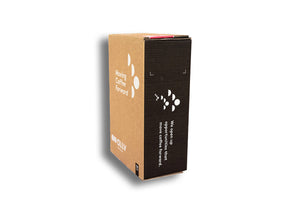 Product image 1
Product image 2
Product image 3
Product image 4
Product image 5
Product image 6
Product image 7
Named for Ethiopia's national tree, Ally's Acacia Core Coffee comes from smallholder farmers in the Guji region of Ethiopia. The sweet, fruity profile of Ethiopia Acacia Natural is selected to represent the classic flavors of some of Ethiopia's best recognized coffee producing regions. Our Core Coffees reflect the work of whole communities, and the Ethiopia Acacia Natural is produced by the smallholder farmers who characterize the coffee production landscape of Ethiopia.

In these southern regions of Ethiopia farmers pick coffee selectively, harvesting only ripe cherries individually by hand. Pickers rotate among the trees every eight to ten days, choosing only the cherries which are at peak ripeness. Natural processed coffee is transferred directly to raised drying beds. The ripe cherries are turned constantly as they dry in the sun.
This lot of Acacia was prepped for export at Tracon Trading's coffee cleaning and storage plant on 30,000 sq meters of land in Addis Ababa. The plant is equipped with modern Pinhalense coffee processing machines and a Buhler Z+ color sorter. The machine has the capacity of processing six tons per hour.  All the processing jobs are mechanical and electronic including final hand picking on conveyor belts. The six storage silos of the plant have a capacity of accommodating about 15,000 metric tons of coffee at a time. The warehouses are clean, with ample lighting and ventilation, which are ideal for keeping the quality of the coffee.
Read more about our Core Coffee program.
Learn more about Ethiopia's coffee growing areas and varieties on our blog.
---
Want to try this coffee before you buy it? Order a Green or Roasted sample here.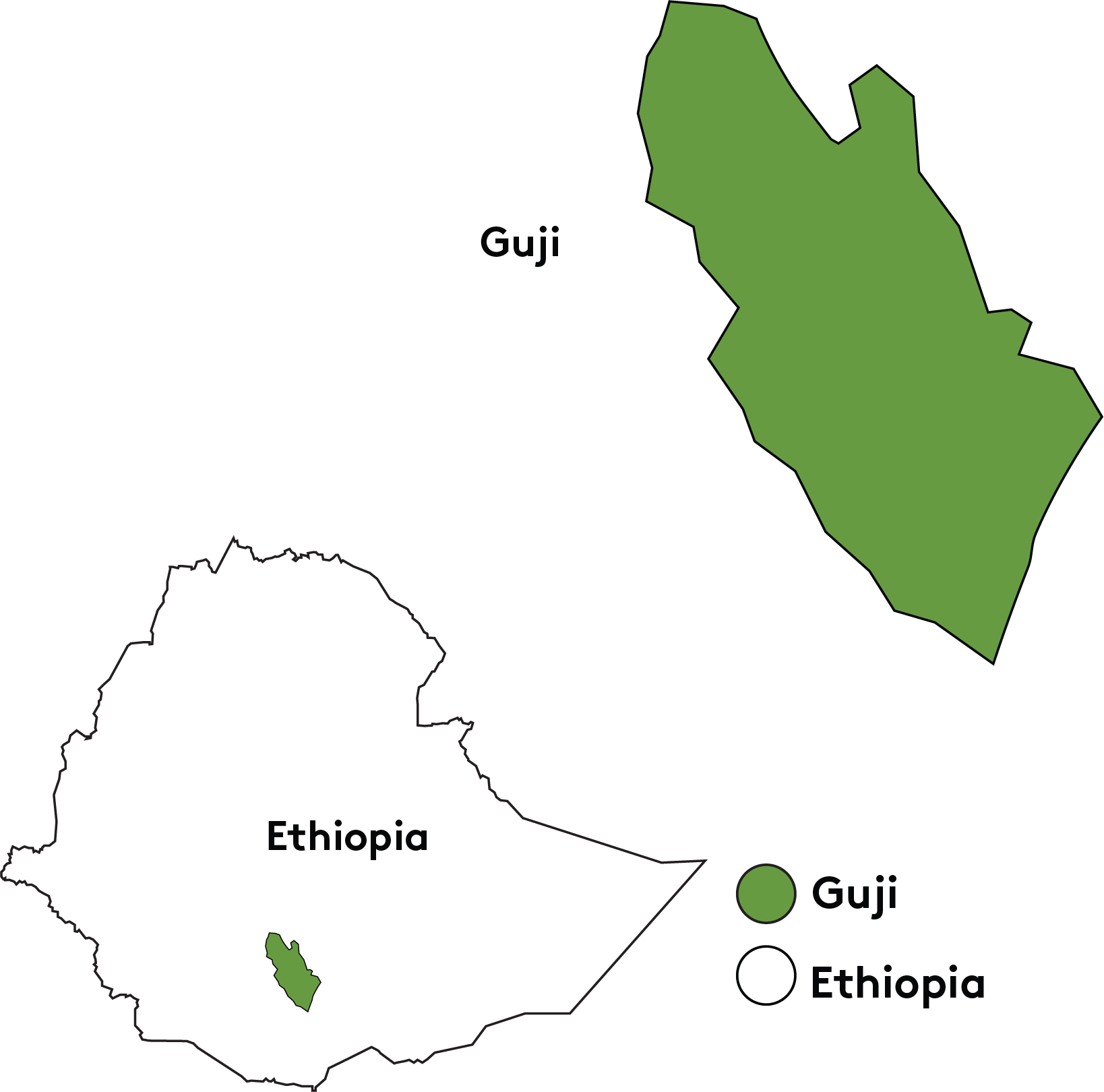 Region
Guji
Guji is a zone in the Oromia Region of southern Ethiopia. Most residents of this region are Oromo and speak the Oromo language, which is entirely different from Ethiopia's main language of Amharic. Like many of the country's coffee growing regions, the culture of the Guji Zone varies from woreda to woreda and speaks to the diversity of people who cultivate coffee. More small washing stations are being built in Guji to respond to the demand for improvements in processing to fully capture the range of attributes found in Ethiopian coffee. The zone's principal fresh water source is the Ganale Dorya river, which also acts as the boundary line with the neighboring Bale zone to the east.
To the west, Guji borders the southern Gedeb woreda of the Gedeo Zone in the neighboring Southern Nations, Nationalities, and People's Region, part of the Yirgacheffe coffee growing area.
Origin
Country

Ethiopia

Region

Guji

Producer

Smallholder Farmers

Farm

Various Smallholder Farms
Coffee specifications
Variety

Kurume, Dega, Wolisho

Process

Natural

Elevation

1800 meters

Harvest

November–March
Coffee Category

Core Coffee

Packaging

50 lb box with GrainPro liner

Certifications

N/A

Tasting Notes

Berry, Chocolate, Black Tea, Citrus